Reusable Straws –Coloured Straw Set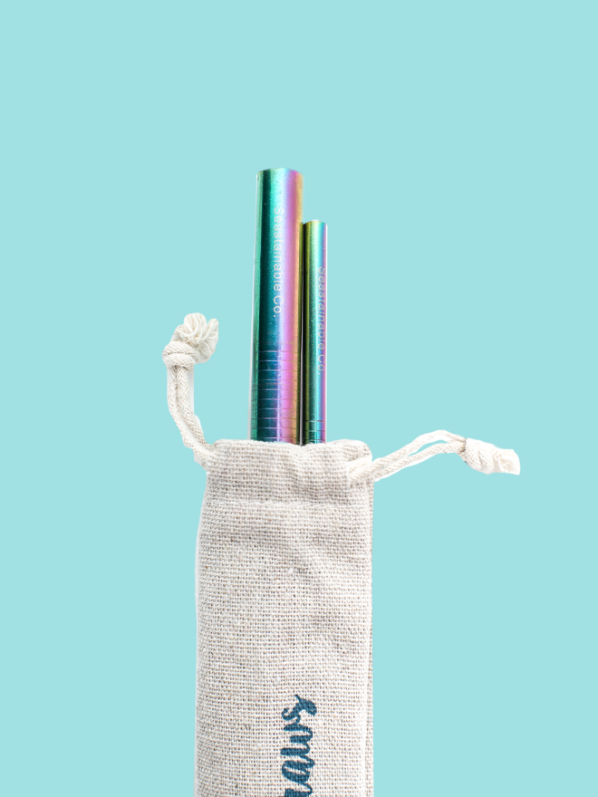 Made out of food grade stainless steel, the Seastainable straws come in two sizes – Regular (6 mm) and Bubble Tea (12 mm).
All straws have a slanted top to pierce through sealed plastic for takeaway drinks.
All sets come with a recycled linen pouch, which is easily washed and dried, and one straw cleaner.
Custom engraving on the straws available for bulk orders of more than 40 pieces (an additional $4 per straw and will take 4 – 6 weeks lead time).
Personal Care – The Conscious Towel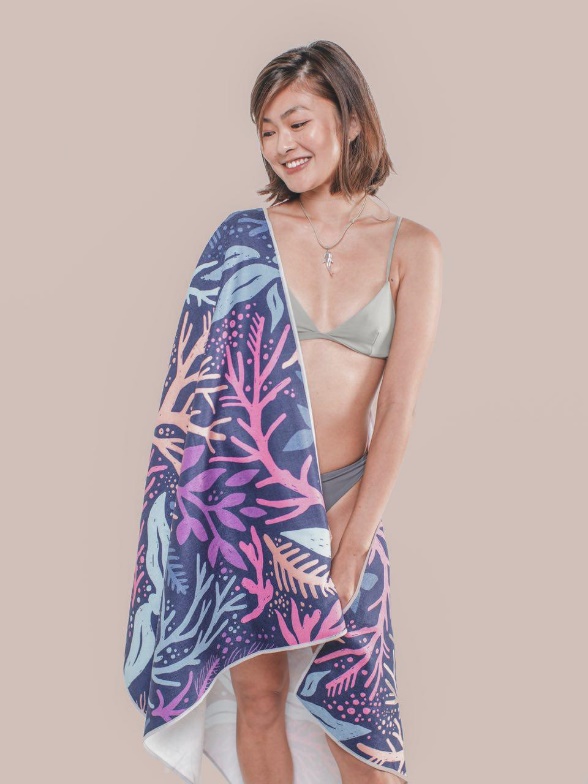 Make a statement while soaking up the sun with The Conscious Towel from Seastainable, 
Designed to be incredibly soft, highly absorbent, and undeniably eye-catching, The Conscious Towel is designed for great weekends out at the beach! Coloured with water-based ink and comes with an organic cotton carry bag. 
Made of 80% recycled polyesters and 20% nylon, The Conscious Towel is both a fashion and a sustainability statement on the sand.
Measurements: ~ 180 cm x 76 cm
Available in two patterns: Live Coral and Blue Ocean
Reusable Utensils –Wheatbox Utensils Set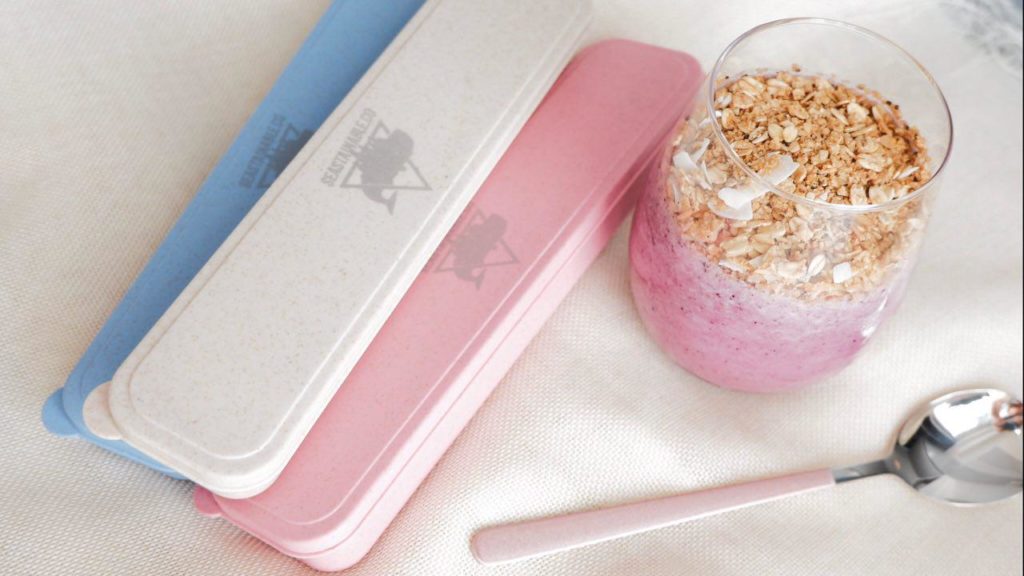 A worry-free way to stash all your zero-waste utensils! Each wheatbox comes with a spoon, set of chopsticks and can fit all our straws!
The Wheatbox Set comes without a straw, however, there is an add-on option if needed.

Available in: Pink, Blue and Cream
Reusable Cups– Collapsible Cup 

Say no to disposable takeaway cups with these foldable cups from Seastainable!

Made out of 100% food grade silicone, and are BPA Free, Non-Toxic and FDA approved. Durable and flexible enough to folding.

Can withstand up to 200oC and can be frozen or microwaved.
Easy to wash and carry, and dishwasher safe! Can accommodate volumes up to 550 ml, which is the perfect size for tall to grande-sized drinks and regular bubble tea sizes.

All cups come with a small Seastainable Pouch. Available in various colours.
Lunchbox – Collapsible Bowls

Reduce your plastic consumption when ordering food to-go with the Seastainable Collapsible Bowls! These bowls are compact and lightweight, making it easy to carry around in your bag. Made perfect for soups, rice bowls, pastries, salads – you can enjoy your meals and snacks without the guilt of using plastic, paper or Styrofoam packaging!
Can withstand temperatures from -40o to 572oF. Suitable for microwaves, dishwashers and refrigerators.
Can carry a capacity of 1000ml and can expand to a size of 5.9 x 4.13 x 3.74 in, and 0.98 x 5.9 x 5.9 in when folded.
Bags–  The Seastainable Tote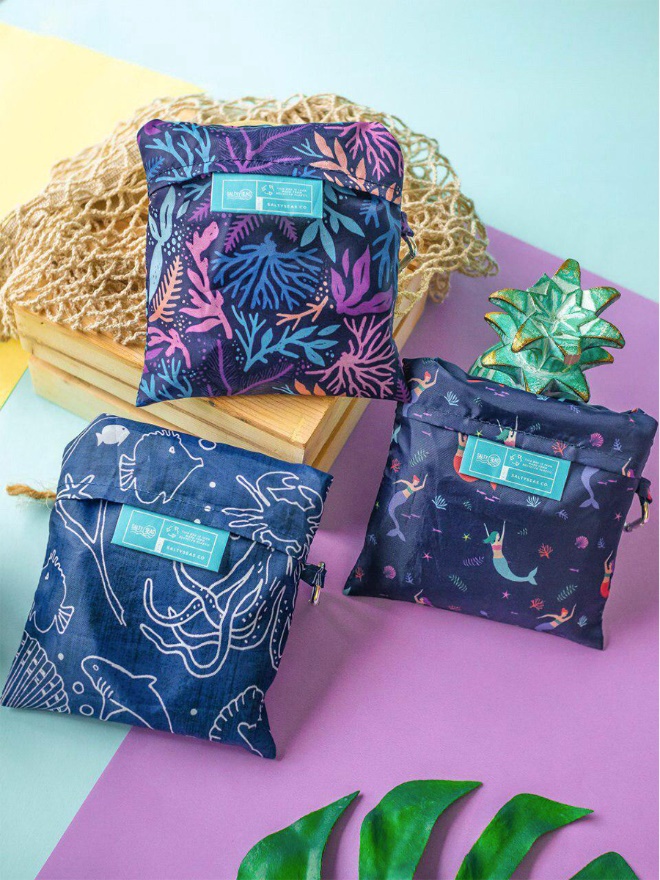 Look effortlessly good wherever you go with The Seastainable Tote. 
The Seastainable Tote can be folded into a compact square for storage, making it easy for anyone to bring it wherever they go without worrying about not having enough bag space!
Carefully designed for comfort and durability, The Mindful Tote is made of 100% recycled plastic (RPET fabric). It's perfect for people looking to live more sustainably without sacrificing aesthetics, practicality and convenience.
Available in three patterns: Live Coral, Mermazing and Blue Ocean