Beeswax Wraps – Beeswax Wrap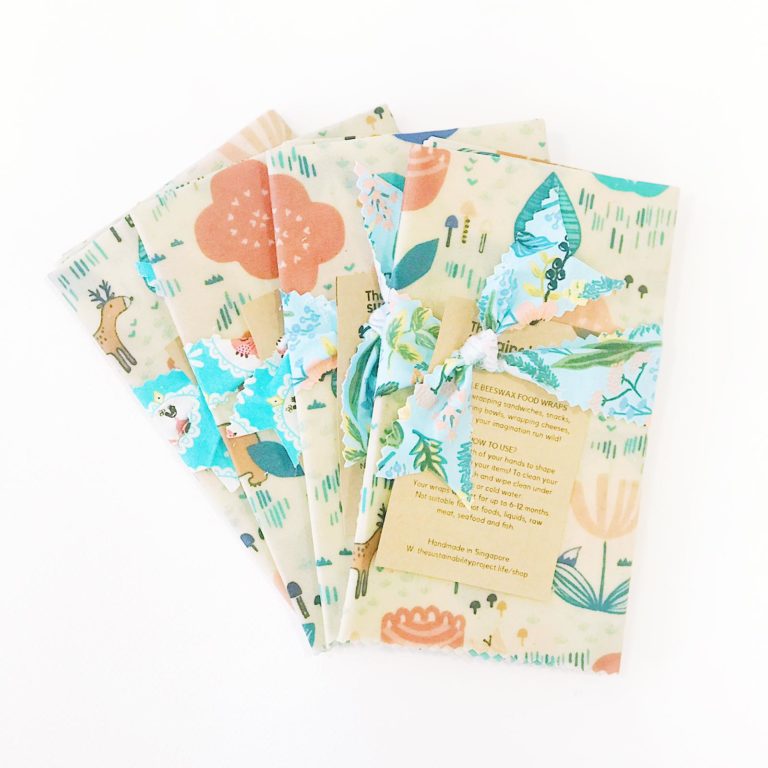 Replace the plastic in your kitchen with a good for the earth, sustainable alternative! These reusable locally handmade food wraps may be utilised just like a plastic wrap, snap lock bags, and plastic bags. 100% plastic free, sustainable, non-toxic and environmentally friendly. 
To use these wraps, use the warmth of your hands to make the wrap cover your food and hold its shape. To wash, simply take a damp cloth and wipe your food wrap clean, or, rinse it off under warm or cold water. Let it air dry, then it is ready to go again, and again! 
Personal Care – Facial Round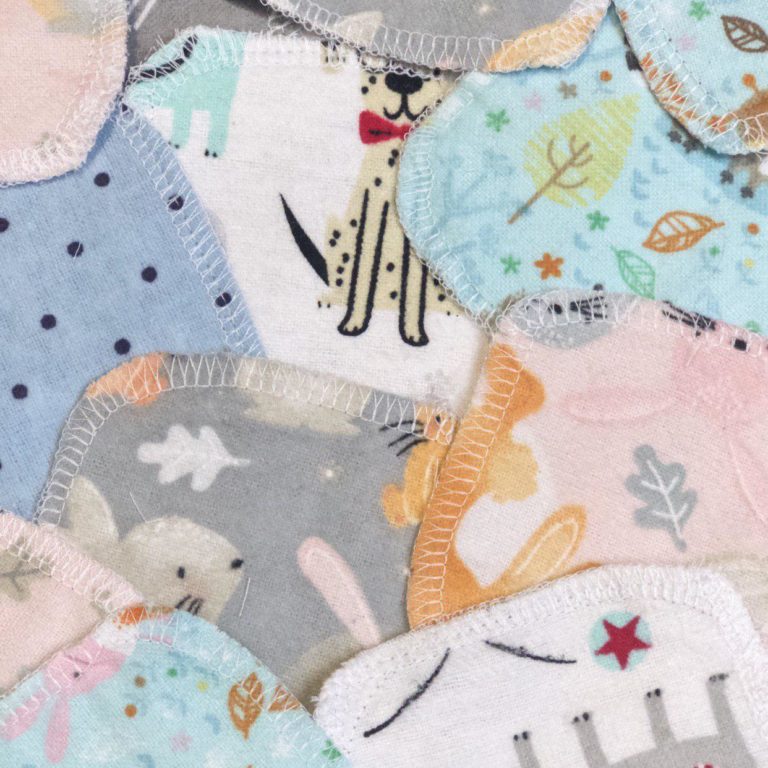 Get a mix of 5 or 10 different facial rounds in a variety of super cute mixed prints shipped at random from The Sustainability Project! Handmade with 2 layers of cotton and terry cloth (for cotton squares) and 2 layers of flannel (for flannel squares). Edges are surged for durability and to prevent fraying.
Available in packs of 5.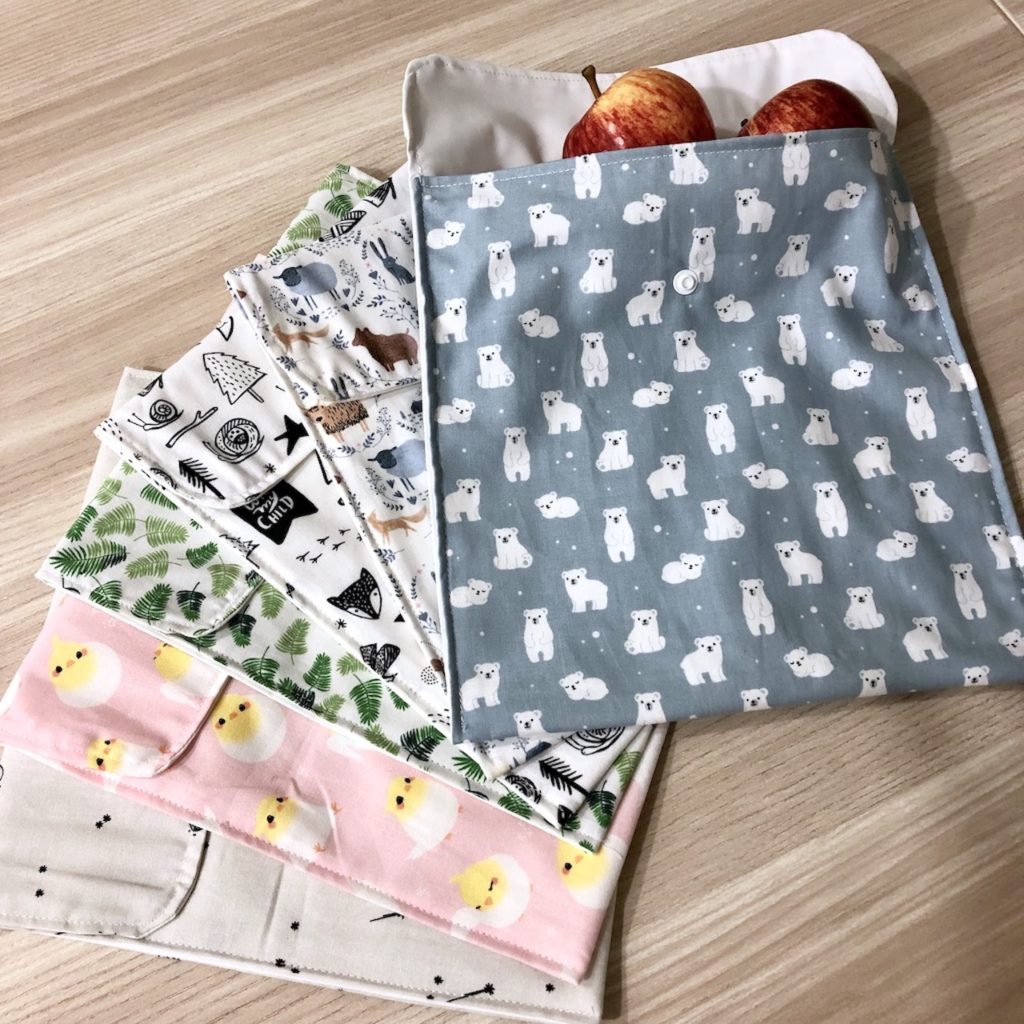 These machine-washable, locally handmade snack bags from The Sustainability Project are a great way to wrap your sandwich, bagel and other food items. It has a 100% cotton exterior with a waterproof liner to help keep food fresher for longer. Also, the button closure makes it easy to use and secure for your snacks!
Personal Care– Vegan Soap Bar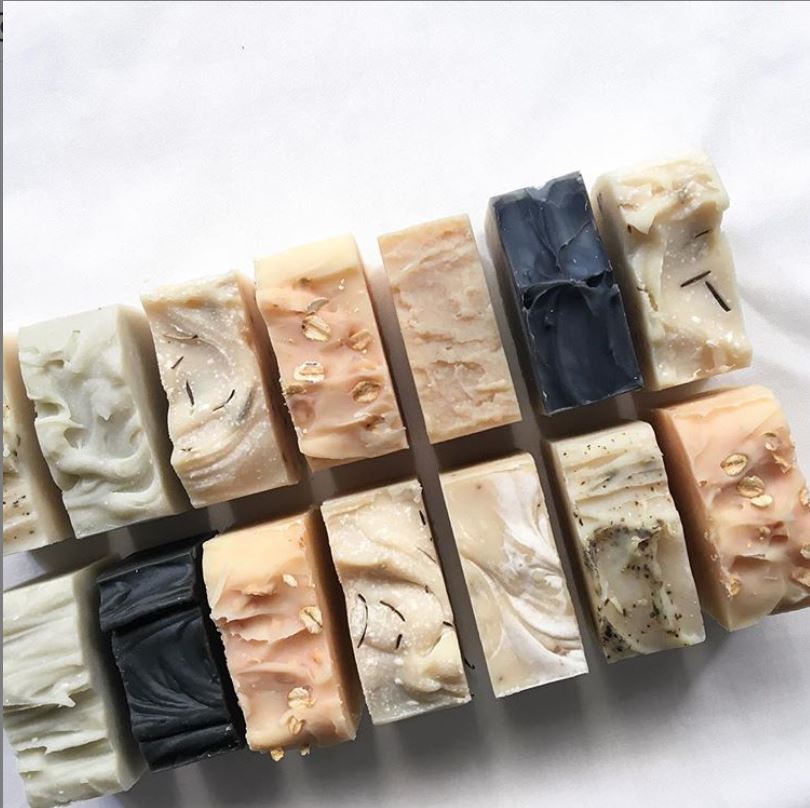 These soap from The Sustainability Project were locally handcrafted with botanical ingredients with simplicity and sustainability in mind. All soaps are vegan and free from synthetic fragrances, colours, sulphates and parabens. All the soaps are suitable both as a facial or body soap!
Reusable Cups – Stojo Collapsible Cup
These patented collapsible cups were designed in New York City, with the idea of creating the perfect reusable cup for people who live on the go!
Key product features: 
Quickly collapses and expands; compact

Leakproof

Optional silicon straw makes it perfect for iced beverages and smoothies.

Breaks down for easy cleaning. Dishwasher and microwave safe.

Made from safe, recyclable materials. No BPAs, phthalates, leads or glues. 

Food grade silicone cup and stopper. Polypropylene lid and heat sleeve.

Comes with heat sleeve that folds up into a cup when collapsed, provides stability.