Dear Friends,
OVERVIEW
"SafeSMILE!: PMD Peril?"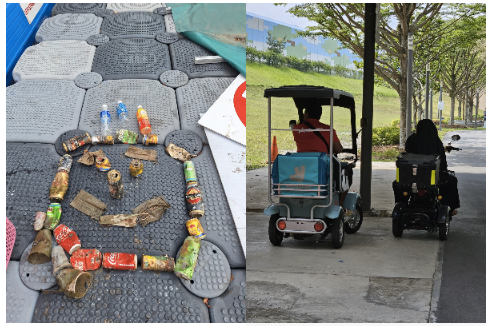 The topic of PMDs arose again this week, our members spotted Two PMD riders speeding towards Waterways Point (Punggol), adamantly claiming that their PMDs were approved by the LTA and arguing that they were exempt from attending any courses. This situation raises questions why they are still permitted to purchase such PMDs from retailers in the first place. This highlights the need for a more stringent vetting system and consumer education. Undeniably, we have witnessed PMD users modifying their PMDs to resemble motorcycles, and many of them brazenly use their PMDs on roads without adhering to the proper legal requirements, such as the obligation to pay road taxes. This unchecked system is not only dangerous but also fosters an environment where road safety and compliance with regulations are compromised.
Often we see such PMDs modified to carry more than one passenger and worse still, riders of PMA  are often seen very  fit and not handicapped. There should be some form of photo ID for such users to avoid abuse.
Summary of Activities conducted for the Week
In summary, the following activities were done for this week:
We conducted 5 CSR and 1 VIA programs which were attended by 306 participants, and together they collected a total of 169 kg of litter. It was a hectic week for us.
This week a total of 119 members were involved in CSR/VIA programs, talk, patrols, administration, housekeeping duties, and training.
The total trash collected by the patrol groups was 91 kg.
Boat Patrol. 4 boat patrols were carried out; 2 at Marina, 1 at Lakeside, and 1 at Punggol.
Bike Patrol. A total of 2 Bike patrols were carried out; 2 at Marina.
Pedal boat Patrol. A total of 2 Pedal Boat Patrols were carried out; 1 at Marina, 1 at Lakeside.
Foot Patrol. No Patrol.
Gardening. A team of 4 pax for gardening at Marina.
Once again, we sincerely thank all members and volunteers, who came for patrol or for facilitating the CSR/VIA programs, for your time and dedication to the task. Without your support we would not have been able to achieve this. Special mention to the teachers of Pathlight who came down in strength to participate in our kayak cleanup programme. Three cheers to the teachers, students and our facilitators! Young and old, we all must care for our environment. Sustainability is the only way forward.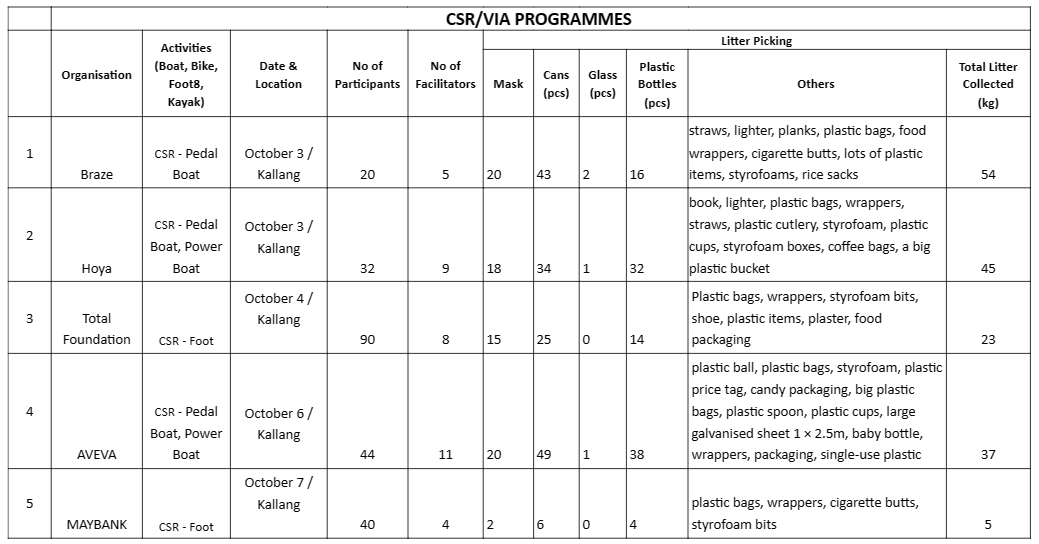 ACTIVITIES AND REPORT
1. Educational Programmes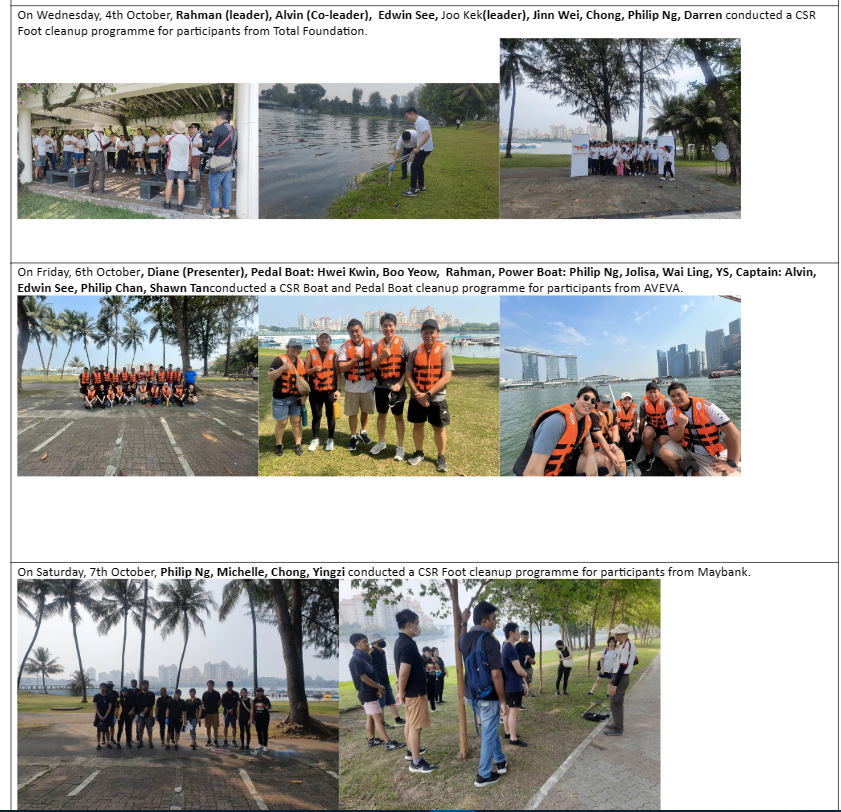 2. Volunteer Patrols & Activities
a. Marina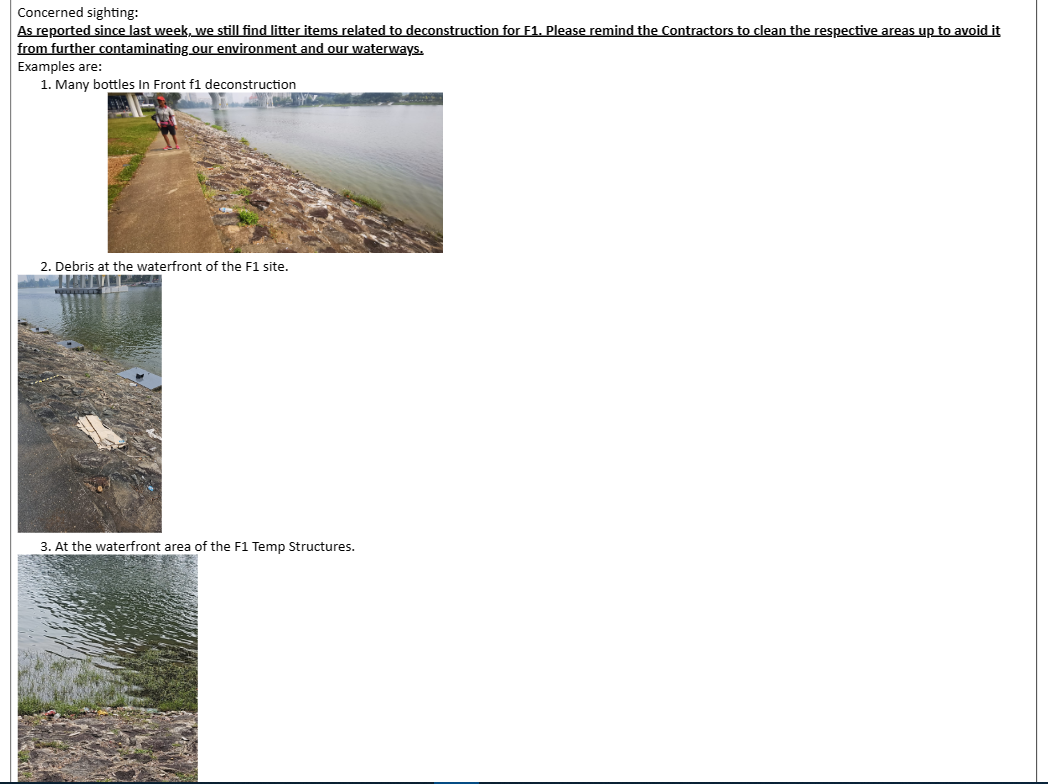 b. Punggol
c. Lakeside

d. Pang Sua Pond ~ No Patrol