Dear Friends,
OVERVIEW
"More than just a Bonding Walk"
The above pictures give hope to what we would like to see being done, that is, people taking the effort and ownership to keep the environment clean with encouragement, learning and leading by example. It certainly augurs well for the future. We, as members of Waterways Watch Society will continue to do the needful patiently and with conviction.
This week in collaboration with NEA, we helped to spread the word of keeping dengue at bay. It was mentioned by our facilitators during our outdoor programmes highlighting the fact that litter, especially cans and bottles or any container left in the open and in the bushes could be potential breeding grounds for mosquitoes. The NEA message and information were also incorporated in our slides and being shared with our participants.
On the subject of dengue and mosquitoes, we would like this opportunity to make a correction to a statement made in last week's report; "How long does it take mosquito larvae to fly? About 2 – 3 days!" The correct information should be that the larva takes about 4 days to become a pupae, and from there another 2 days to emerge as an adult mosquito. So all in, it would be about a week before it becomes an adult mosquito.
This week, the following activities were done:
We conducted 2 CSR; a Foot and a VIA Kayak programmes for a total of 48 participants from BMT and Equinix respectively, and they collected 133 kg of litter.
We conducted a Programme Facilitator training to 13 members.
An On-the Job Orientation was conducted for 6 new members on their roles and responsibilities when doing patrol.
We conducted 2 virtual Talks to Equinix and F & N during the week.
This week a total of 104 members were involved for VIA programme, talk, patrols, administration and housekeeping duties and the total trash collected = 185 kg.

Boat Patrol. A total of 4 Boat patrols were carried out; 2 at Marina and 2 at Punggol.
Bike Patrol. A total of 3 Bike patrols were carried out; 1 each at Marina, Punggol and Lakeside.
Foot Patrol. We conducted 1 Foot Patrol at Pang Sua.
Pedal boat Patrol. 1 Pedal Boat patrol was conducted at Marina.
Physical Bike and Boat Clean Up Orientation for New Applicants. This was conducted for 6 new members at Marina
Boat Tour for Frontline workers. We conducted a boat tour for 8 Frontliner and their families at Marina.
ACTIVITIES AND REPORT
1. Educational Programmes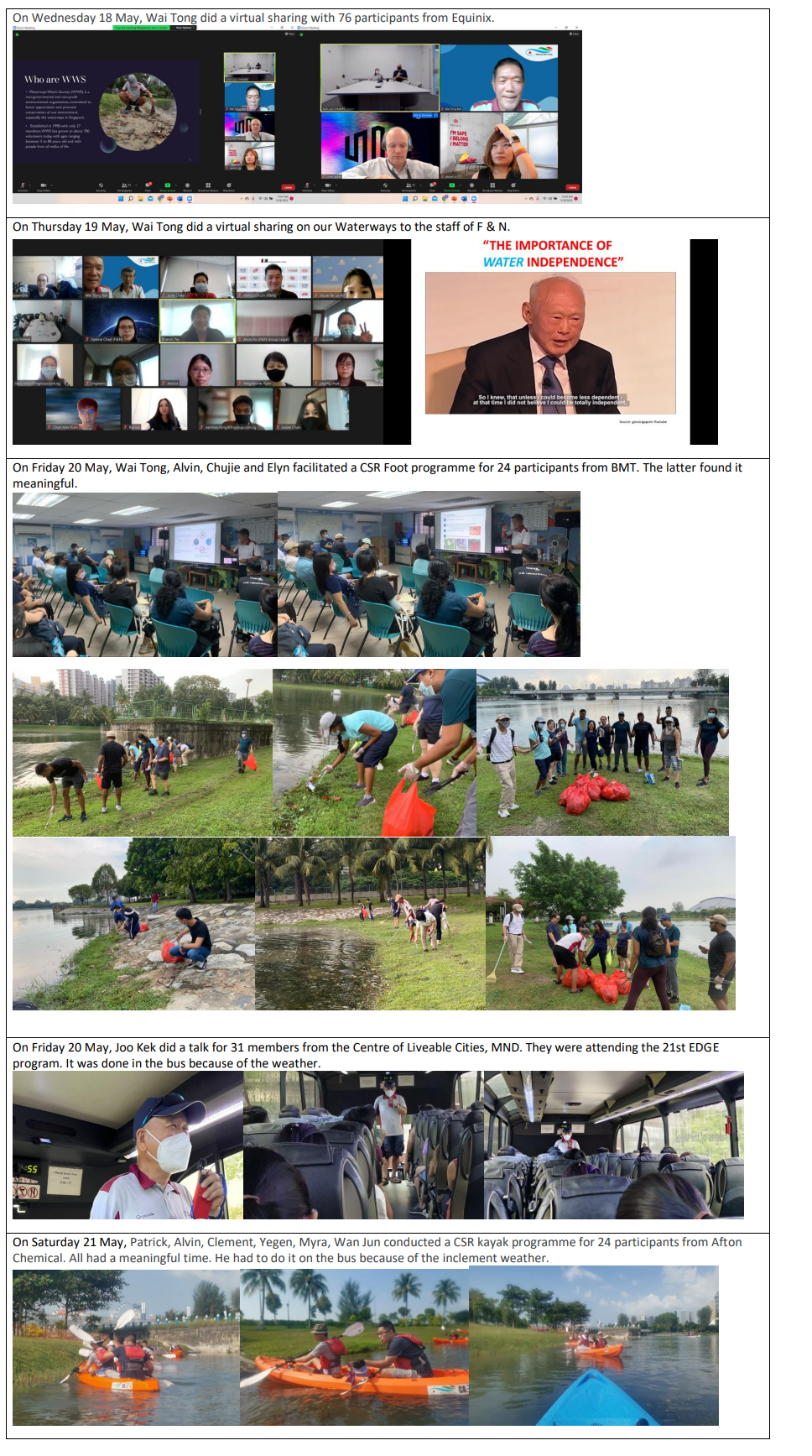 2. Volunteer Patrols & Activities
     a. Marina
   b. Punggol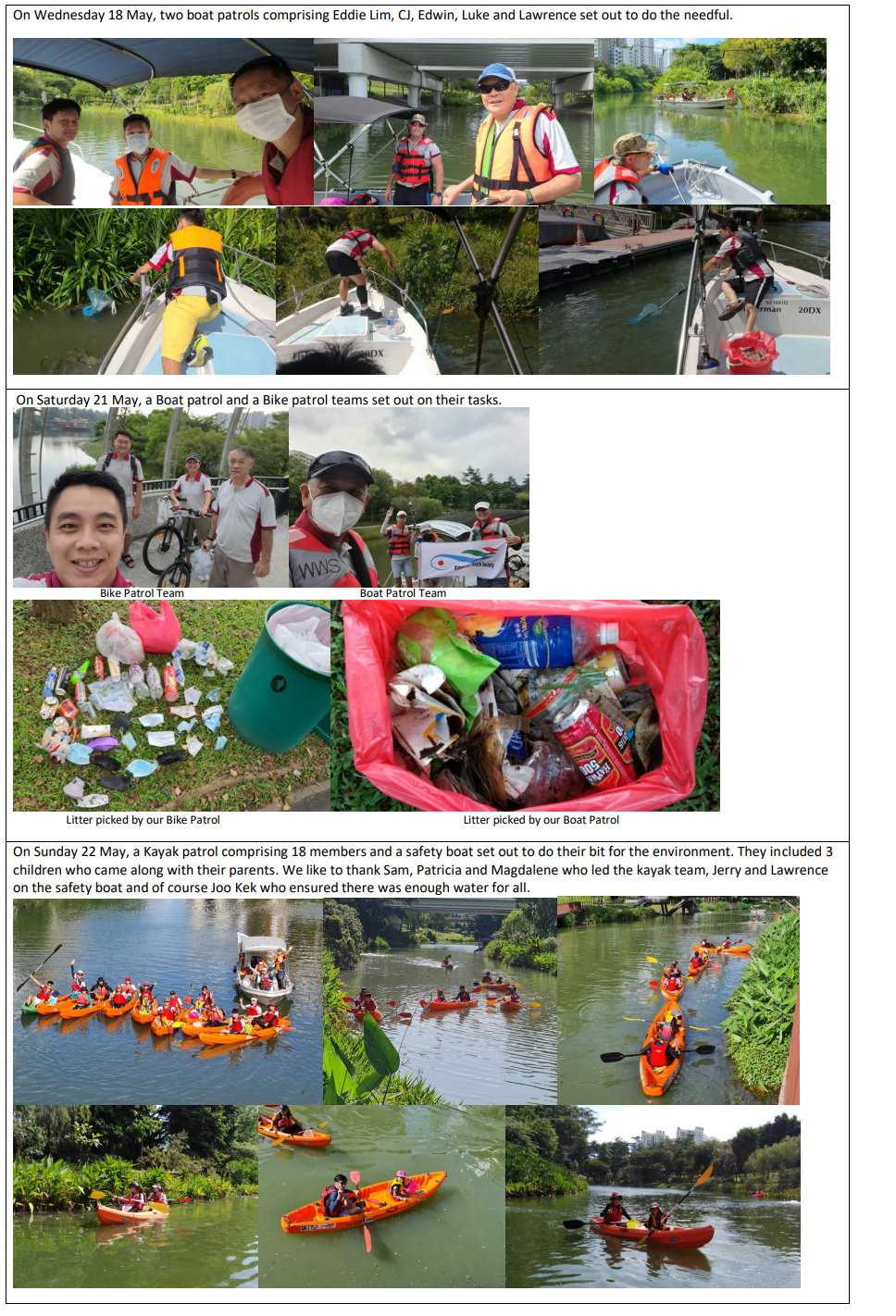 c. Lakeside
   d. Pang Sua Pond
    e. Yishun Pond Patrol