Dear Friends,
OVERVIEW
"LKY100"

This week, we had the honor of celebrating the 100th anniversary of Lee Kuan Yew's birth in a way that truly reflects our commitment to Corporate Social Responsibility (CSR). This week has been incredibly busy as we successfully conducted 11 CSR initiatives. This initiative not only pays tribute to the legacy of Lee Kuan Yew but also showcases our dedication to environmental stewardship and community engagement. Under the flag of WWS, we are making meaningful contributions to our waterways and the well-being of our community.
In addition to our regular CSR efforts, we had the privilege of commemorating the 100th anniversary of Lee Kuan Yew's birth through various community activities. These events not only honor the legacy of LKY but also exemplify our dedication to making a positive impact on our society. On Sunday, we provided a safety boat and allowed the use of our pontoon for SM Teo and his Constituency as they conducted their own kayak cleanup event. It was a wonderful way to commemorate this milestone and contribute to our community. Well Done. #100YearsLKY
Summary of Activities conducted for the Week
In summary, the following activities were done for this week:
We conducted 11 CSR and 0 VIA programs which were attended by 400 participants, and together they collected a total of 218 kg of litter. It was a hectic week for us.
This week a total of 128 members were involved in CSR/VIA programs, talk, patrols, administration, housekeeping duties, and training.
The total trash collected by the patrol groups was 98 kg.

Boat Patrol. 4 boat patrols were carried out; 1 at Marina, 1 at Lakeside, and 2 at Punggol.
Bike Patrol. A total of 2 Bike patrols were carried out; 1 at Punggol, and 1 at Lakeside.
Pedal boat Patrol. A total of 1 Pedal Boat Patrol was carried out; 1 at Marina.
Foot Patrol. No Patrol.
Gardening. A team of 9 pax for gardening at Marina.
Orientation: 8 Leaders, 17 members
Once again, we sincerely thank all members and volunteers, who came for patrol or for facilitating the CSR/VIA programs, for your time and dedication to the task. Without your support we would not have been able to achieve this. Special mention to the teachers of Pathlight who came down in strength to participate in our kayak cleanup programme. Three cheers to the teachers, students and our facilitators! Young and old, we all must care for our environment. Sustainability is the only way forward.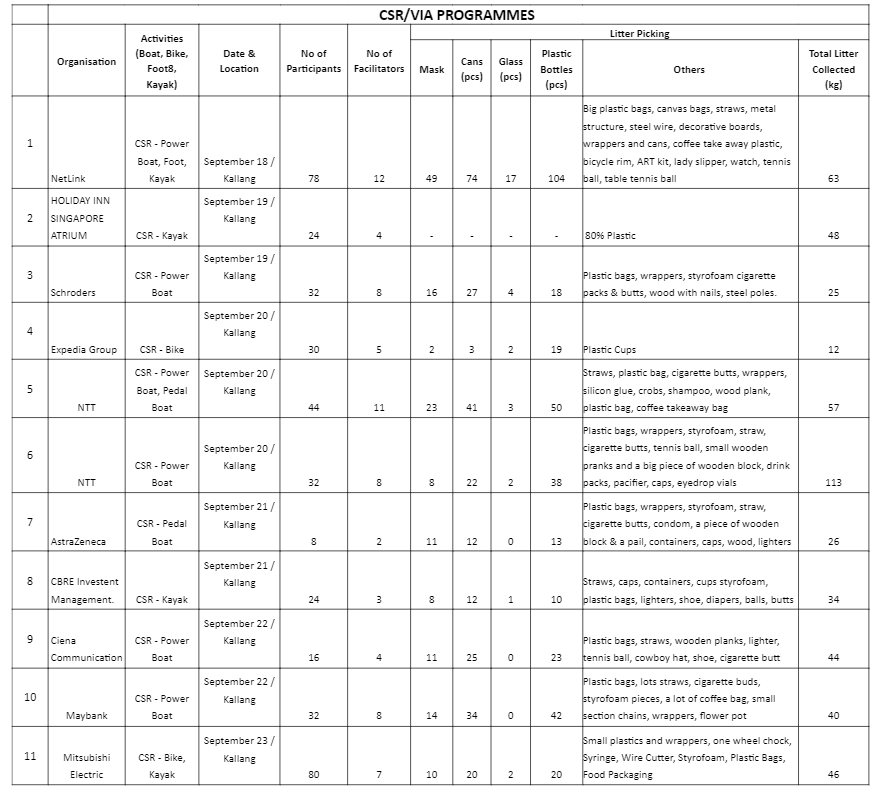 ACTIVITIES AND REPORT
1. Educational Programmes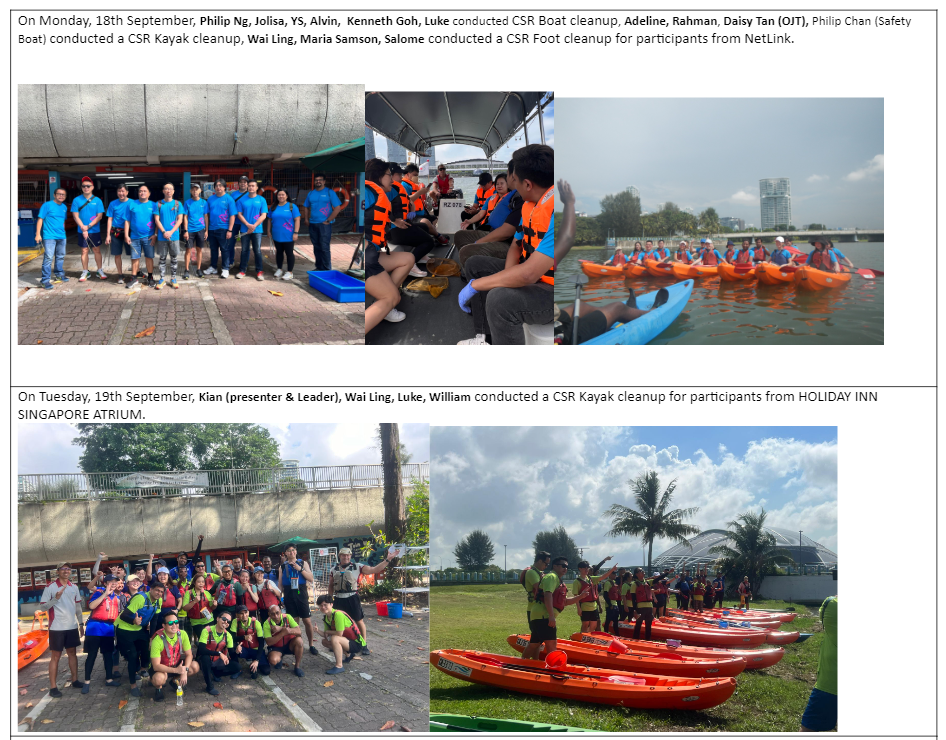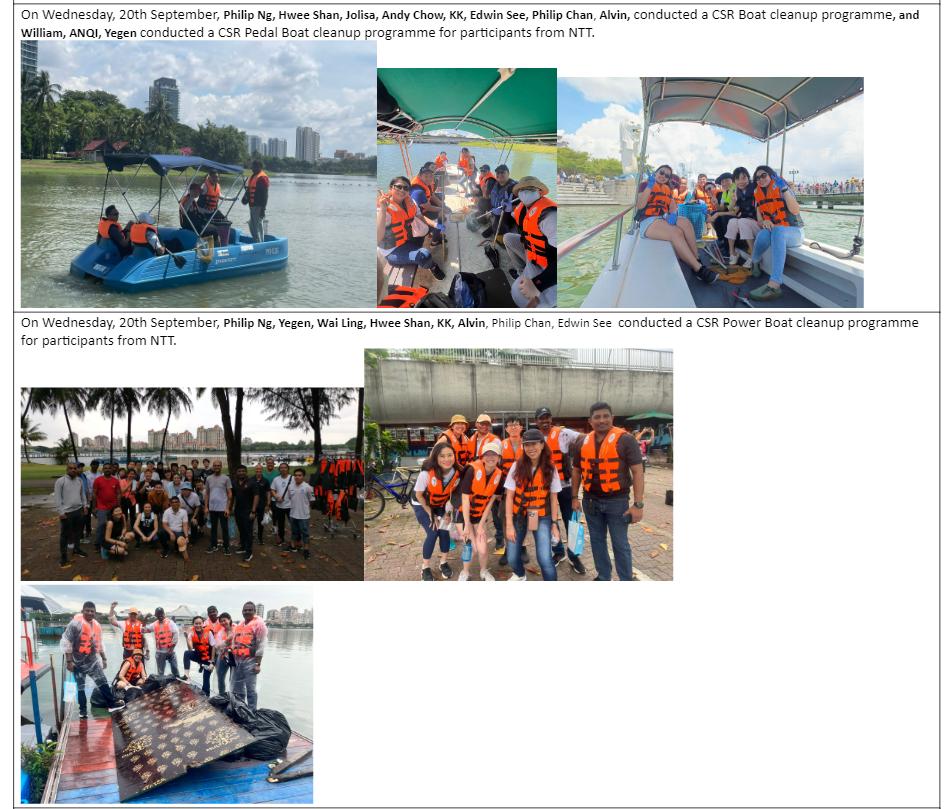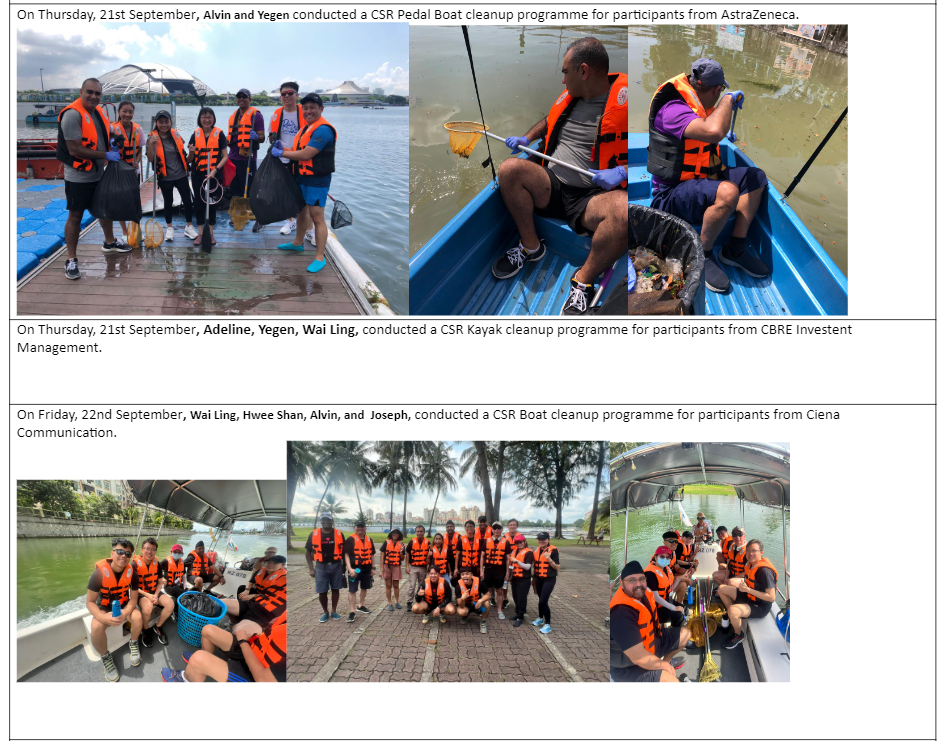 2. Volunteer Patrols & Activities
a. Marina
b. Punggol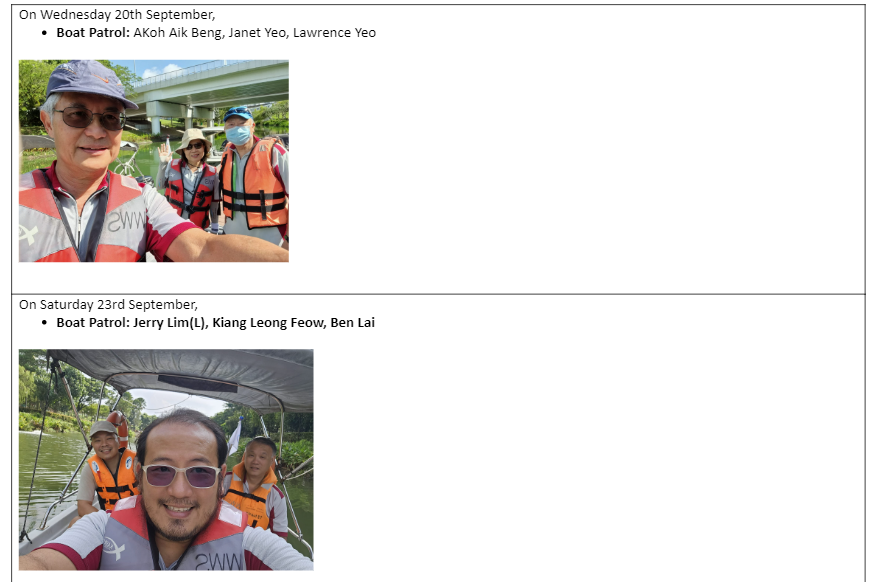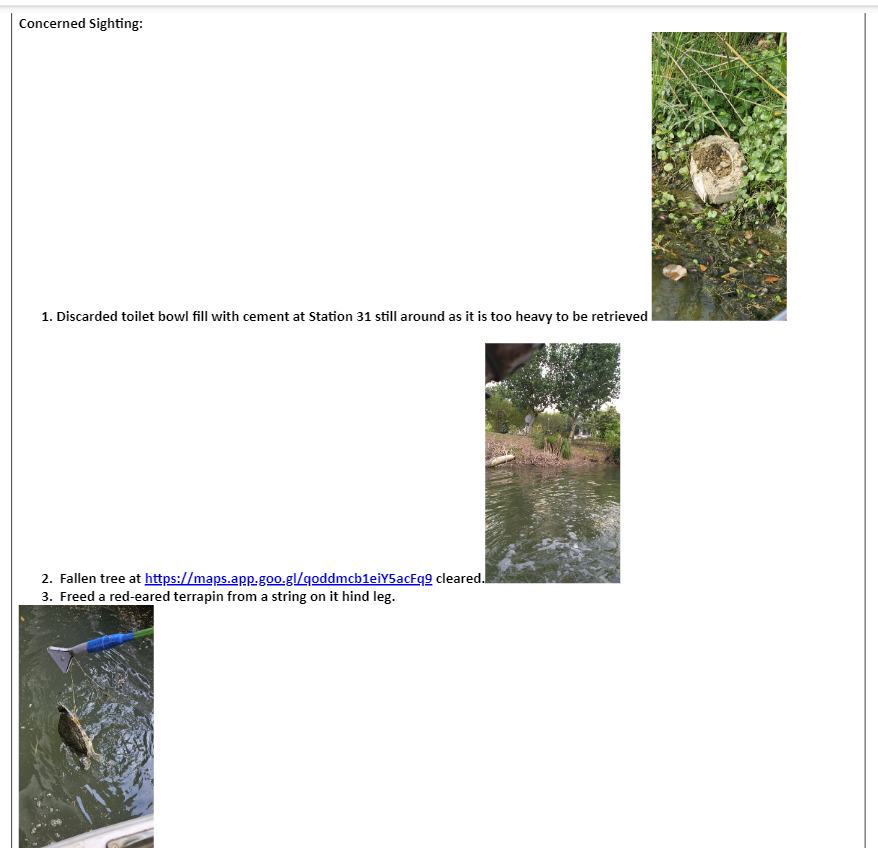 c. Lakeside
d. Pang Sua Pond
No Patrol.