Dear Friends,
OVERVIEW
"Understanding Environmental Issues Through a Photo"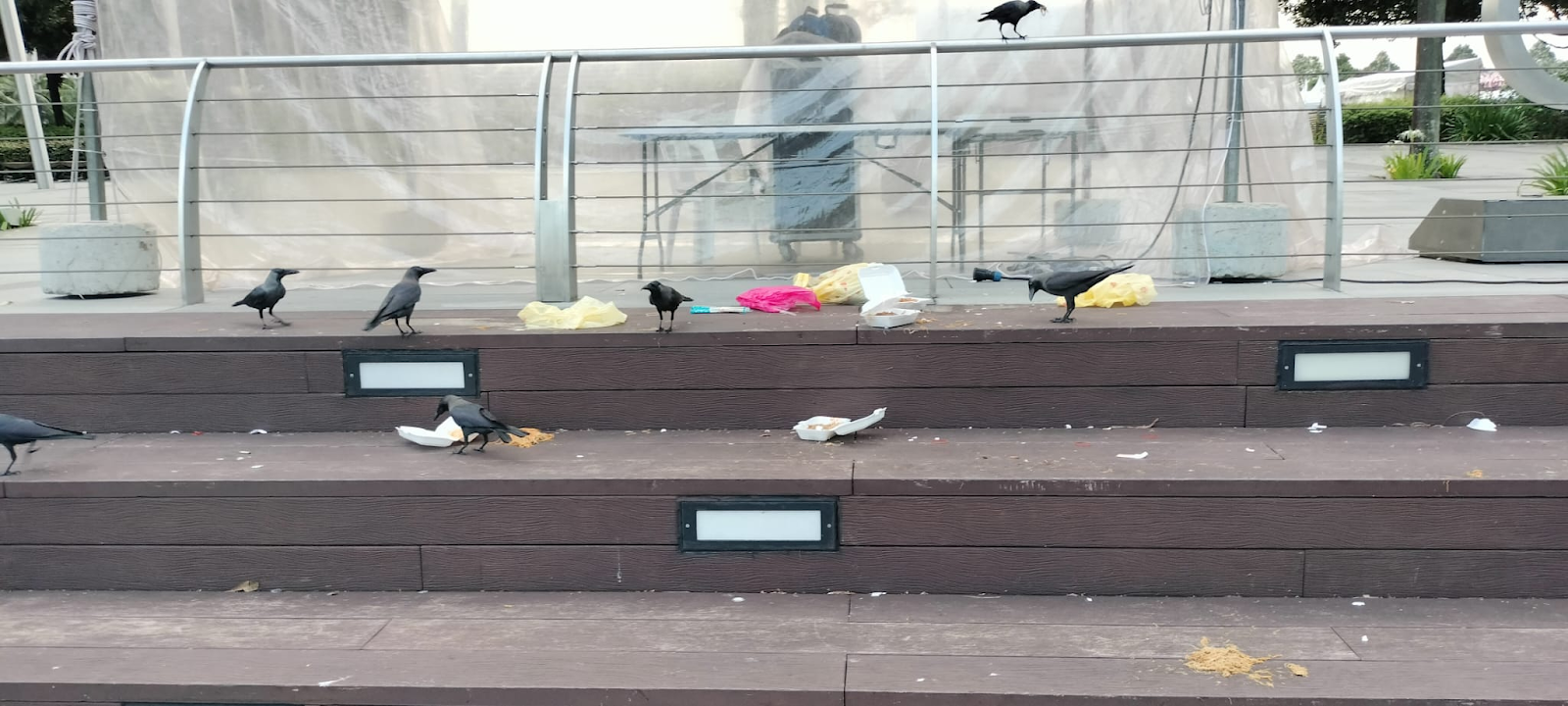 Within the submitted photograph to Waterways Watch Society, a disconcerting scenario unfolds, portraying a significant accumulation of food waste, plastic bags, and discarded containers. The presence of crows interacting with these materials stresses the gravity of indiscriminate littering, shedding light on the prevalent issue of plastic pollution. Beyond the immediate visual impact, this foreshadows the potential ecological consequences, disrupting the delicate balance of water ecosystems and posing threats to water quality.
This visual documentation serves as a compelling impetus for action, emphasising the importance for comprehensive waste management strategies and heightened public awareness. Initiatives targeting responsible waste disposal, the reduction of plastic usage, and the enforcement of environmentally conscious policies are paramount. We aspire to inspire ministries and the general public to harness evidence as a foundation for developing comprehensive strategies. These strategies should focus on community engagement, educational outreach, and policy advocacy, all aimed at fostering sustainable practices that contribute to the preservation of the ecological health of the waterways. By utilising the insights gleaned from tangible evidence, we aim to drive informed decision-making, promote responsible behaviour, and effect positive change in our collective approach towards safeguarding the integrity of our water ecosystems.
As all Sunday patrols were cancelled due to the public holiday, we want to wish you and everyone celebrating a joyous and prosperous Diwali! May the Festival of Lights bring happiness, good health, and success to your lives.
Summary of Activities conducted for the Week
In summary, the following activities were done for this week:
We conducted 6 CSR and 4 VIA programs which were attended by 668 participants, and together they collected a total of 298 kg of litter. It was a hectic week for us.
This week a total of 16 members were involved in CSR/VIA programs, talk, patrols, administration, housekeeping duties, and training.
The total trash collected by the patrol groups was 13 kg.
Boat Patrol. No Boat patrol was carried out this week.
Bike Patrol. A total of 2 Bike patrols were carried out; 1 at Marina and 1 at Punggol.
Pedal boat Patrol. No Pedal Boat patrol was carried out this week.
Foot Patrol. No foot patrol was carried out this week.
Gardening. N/A
Once again, we sincerely thank all members and volunteers, who came for patrol or for facilitating the CSR/VIA programs, for your time and dedication to the task. Without your support we would not have been able to achieve this. Special mention to the teachers of Pathlight who came down in strength to participate in our kayak cleanup programme. Three cheers to the teachers, students and our facilitators! Young and old, we all must care for our environment. Sustainability is the only way forward.
ACTIVITIES AND REPORT
1. Educational Programmes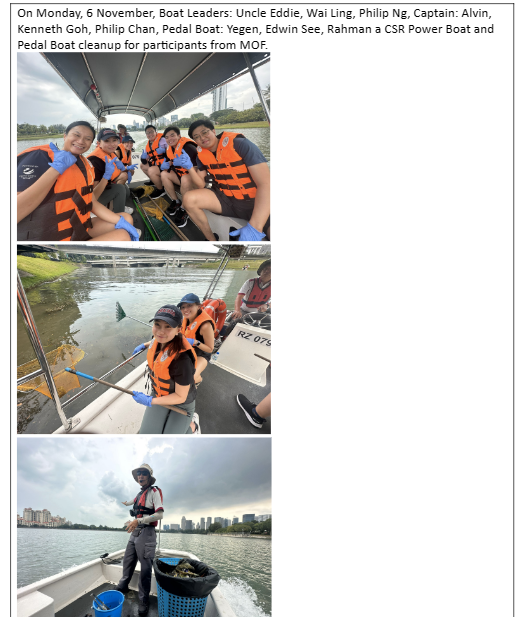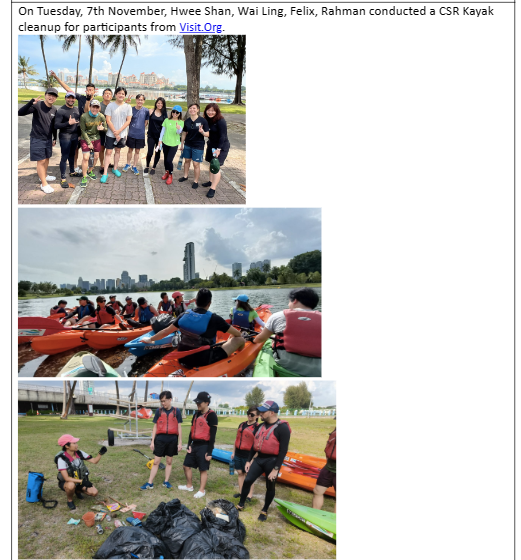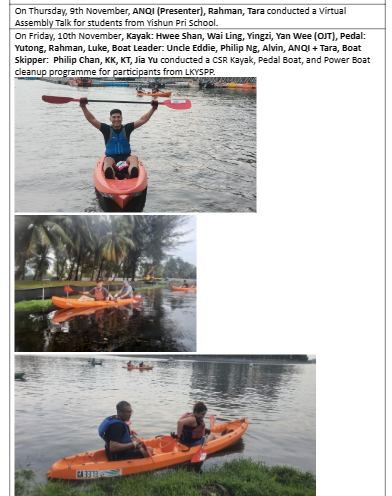 2. Volunteer Patrols & Activities
a. Marina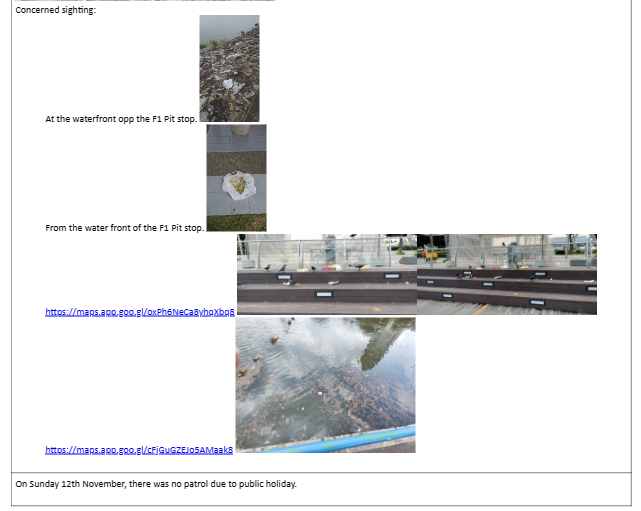 b. Punggol
c. Lakeside
On Sunday 12th November, there was no patrol due to public holiday.
d. Pang Sua Pond
No Patrol