Dear Friends,
OVERVIEW
"Moving Beyond Rhetoric: Addressing Plastic Bag Concerns Through Action and Education"

This week, our primary focus is on educating children and youth, spanning from kindergarten with Sparkletots to primary schools such as Waterways and Casuarina, and reaching even into Raffles Institution. We are committed to touching every age group and educational level to instil environmental awareness and responsibility. As part of our efforts, we organised a VIA Coastal Cleanup at Pasir Ris Park for Casuarina Primary School students, where we successfully collected an impressive 145 kg of trash along the coast. The visible impact of a successful cleanup, coupled with educational initiatives, can inspire not only the participants but also the wider community to adopt more sustainable practices. This ripple effect can lead to a broader shift in attitudes and behaviours towards the environment.
As we reflect on the current state of plastic bag usage, it is evident that the reduction efforts have not yielded significant results. In contrast, the approach we advocate at WWS involves a comprehensive strategy of Show, Tell, and Do! We believe that mentoring and engaging individuals, especially the youth, coupled with the implementation of mandatory, effective laws and an enhanced education syllabus, constitute the path to lasting success. Countries like Japan, Taiwan, Korea, Denmark, and others did not achieve success through complacency or mere words but through substantial actions and education initiatives. It is noteworthy that some underdeveloped and developing countries implemented drastic changes in their laws as early as 2002. Despite being a claimed Developed Country, Singapore seems to be hesitating and procrastinating in taking decisive action. Let's explore how we can move beyond rhetoric and instigate tangible changes for a sustainable future! In the words of CEO and Founder of WWS; Eugene Heng -"Enough of talking and wishful thinking, Action Please! Sustainable Action!".
Additional read: https://www.channelnewsasia.com/commentary/plastic-bag-charge-5-cents-supermarkets-customers-usage-grocery-disposables-3891511?cid=internal_sharetool_androidphone_03112023_cna
Summary of Activities conducted for the Week
In summary, the following activities were done for this week:
We conducted 4 CSR and 6 VIA programs which were attended by 844 participants, and together they collected a total of 242 kg of litter. It was a hectic week for us.
This week a total of 72 members were involved in CSR/VIA programs, talk, patrols, administration, housekeeping duties, and training.
The total trash collected by the patrol groups was 85 kg.

Boat Patrol. 2 boat patrols were carried out; 1 at Marina and 1 at Punggol.
Bike Patrol. A total of 3 Bike patrols were carried out; 2 at Marina and 1 at Punggol.
Pedal boat Patrol. A total of 3 Pedal Boat Patrols were carried out; 1 at Marina and 2 at Jurong Lakeside.
Foot Patrol. 1 Foot Patrol was carried out at Pang-Sua.
Gardening. A team of 2 pax gardening at Marina for both Sunday and Saturday.
Once again, we sincerely thank all members and volunteers, who came for patrol or for facilitating the CSR/VIA programs, for your time and dedication to the task. Without your support we would not have been able to achieve this. Special mention to the teachers of Pathlight who came down in strength to participate in our kayak cleanup programme. Three cheers to the teachers, students and our facilitators! Young and old, we all must care for our environment. Sustainability is the only way forward.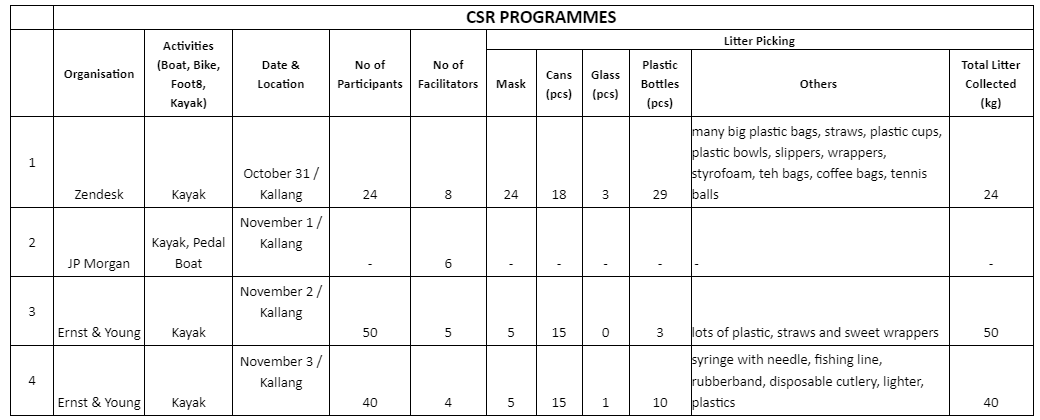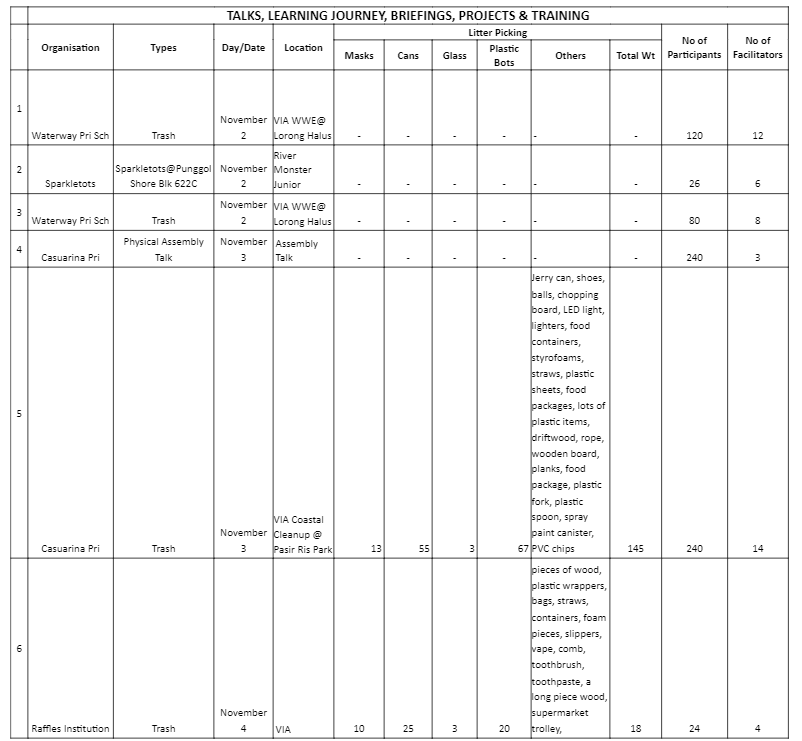 ACTIVITIES AND REPORT
1. Educational Programmes

2. Volunteer Patrols & Activities
a. Marina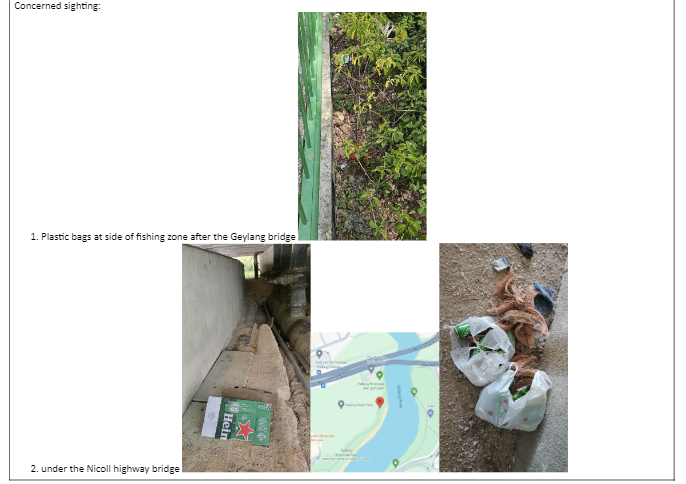 b. Punggol
c. Lakeside
d. Pang Sua Pond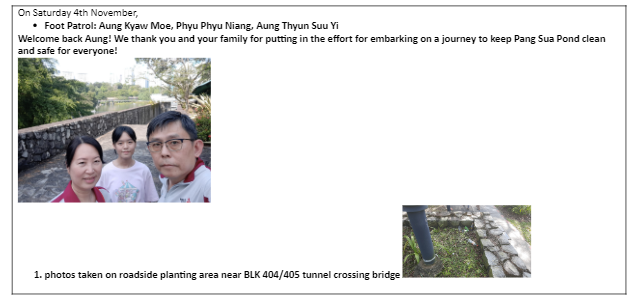 e. Yishun Pond Patrol
No Patrol.