Dear Friends,
OVERVIEW
"It's never too young to learn if we lead them"
The best way to teach your children is to be an exemplary role model yourself. Jolina went along with her mother April and other members at Yishun Pond last Sunday. Keeping our estates clean and litter-free is not just about one campaign. By creating small scale community clean-up activities, we can sustain the awareness and create a sense of ownership among residents. This is what Waterways Watch society is working at.
April joined WWS long ago and now as a mother, she has brought Jolina to join many of our activities. Well Done April! Wish we had more mothers like you.
We have come a long way and hope to continue to nurture responsible behaviour among the residents. One way is to get the community involved in litter pickings.
A summary of what was done for the week:
We conducted 2 CSR Foot programmes for HP and Delivery Heroes respectively, and they collected 82 kg of litter. 
We conducted a virtual learning journey session for participants from MCCY – VEP. A total of 48 new citizens were present.
This week a total of 97 members were involved for VIA programme, talk, patrols, administration and housekeeping duties and the total trash collected = 127 kg. 

Boat Patrol. We conducted 5 boat patrols; 2 each at Marina and Lakeside and 1 at Punggol,
Bike Patrol. We conducted 3 bike patrols; 2 at Lakeside and I at Punggol. 
Foot Patrol. We conducted 3 Foot patrols; 1 each at Punggol, Pang Sua and Yishun Pond
Pedal boat Patrol. We conducted 2 pedal boat patrols at Marina.
Physical Bike and Boat Clean Up Orientation for New Applicants. An orientation cleanup was conducted for new members at Marina.
Boat Tour for Frontline workers. There were no takers for this boat tour this weekend.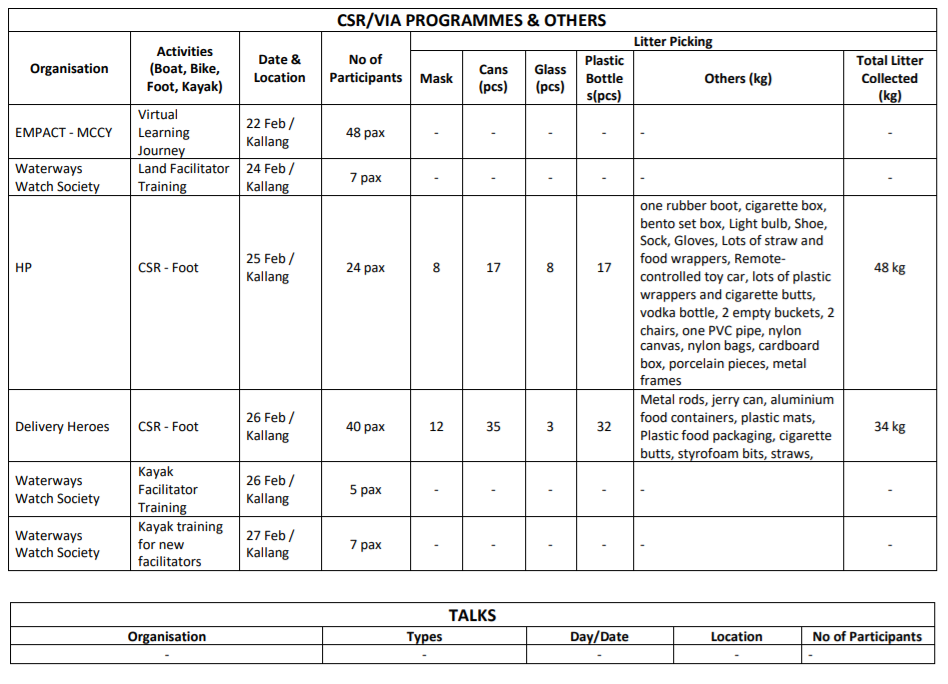 ACTIVITIES AND REPORT
1. Educational Programmes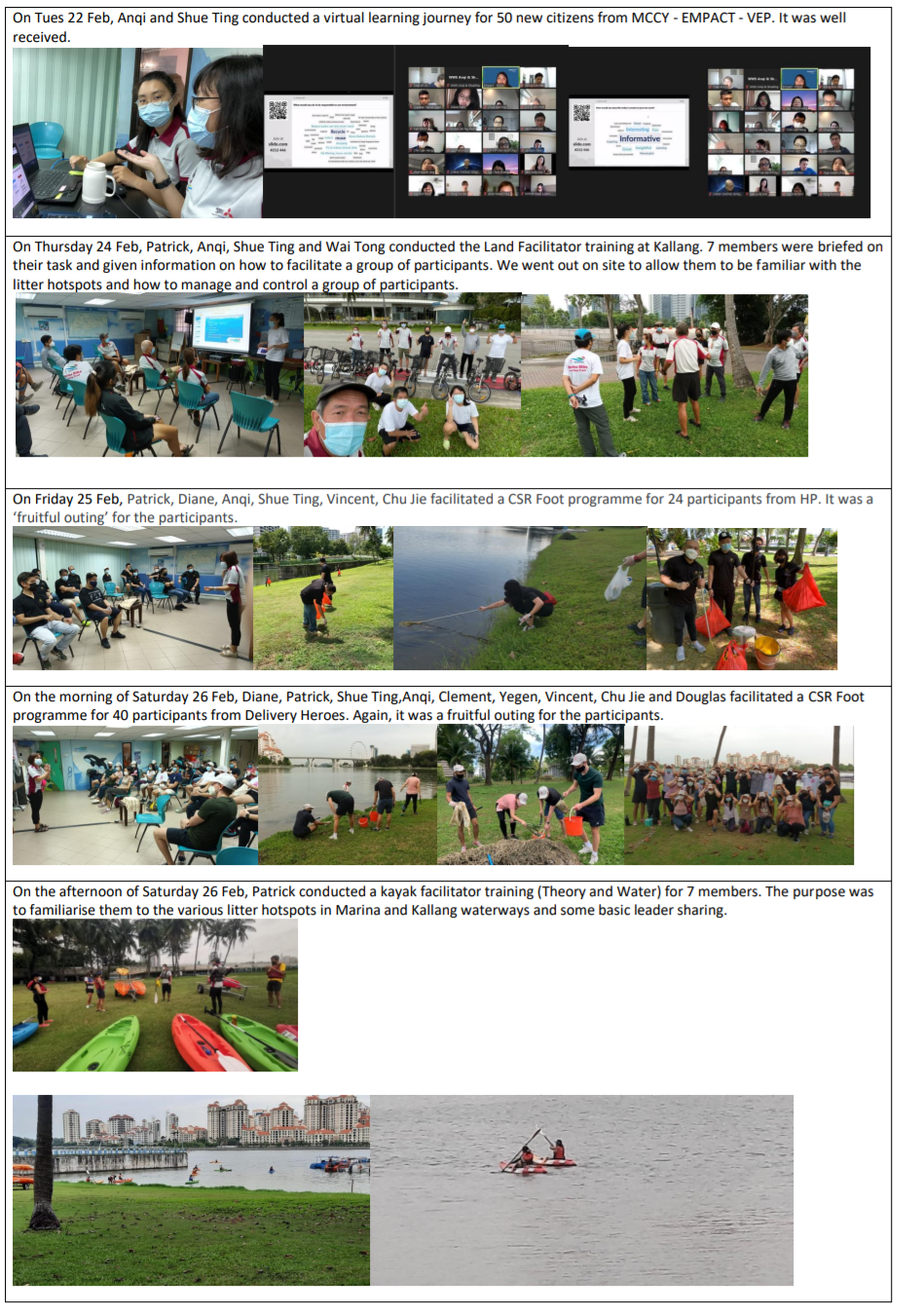 2. Volunteer Patrols & Activities
     a. Marina
   b. Punggol
    c. Lakeside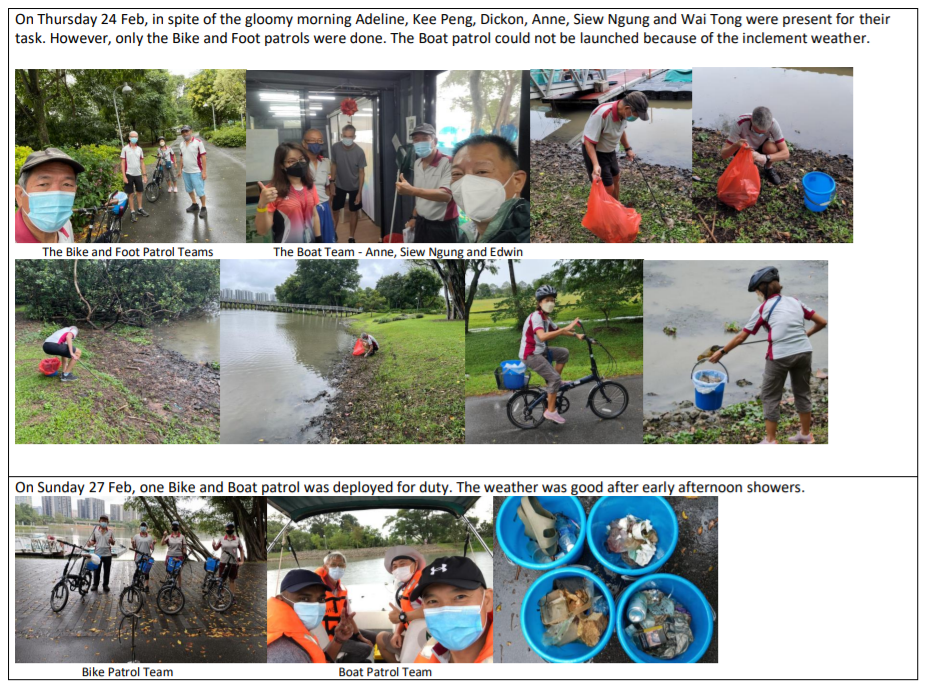 d. Pang Sua Pond

 e. Yishun Pond Patrol