Dear Friends,
OVERVIEW
"There is so much we don't see"

This week on Sunday 27 Mar, nine members went to Jurong Lakeside and did a kayak clean-up in commemoration of the World Water Week. It was a great afternoon outing for them of fun, exercise and bonding. But, they got more than what they had expected. They collected about 100kg of litter from the water. What is important to note is that there is a lot of litter under the walkway, bridges and  overhanging foliage. These places are inaccessible by other means and the kayak was certainly the best means to reach these places.
World Water Week also saw a surge in our program bookings- Schools and Corporates.
In summary, our outreach programmes and activities for the week are as follows:
We conducted 2 CSR Boat clean up for Salesforce and Micron and 2 CSR Kayak programmes for S & P Global and P & G. Altogether they collected 157 kg of litter.
We conducted 11 virtual Assembly Talks to schools: 5 Talks were sponsored by NWCDC, 2 Talks were sponsored by SPH, 3 Talks were sponsored by BNPP and 1 Talk by Coca Cola.
This week a total of 128 members were involved for VIA programme, talk, patrols, administration and housekeeping duties and the total trash collected = 323 kg.

Boat Patrol. 3 Boat patrols were conducted; 2 at Marina and 1 at Punggol
Bike Patrol. 5 Bike patrols were conducted; 2 at Marina, 1 at Punggol and 2 at Lakeside.
Foot Patrol. We conducted 2 Foot patrols; 1 at Pang Sua Pond and 1 at Yishun Pond
Pedal boat Patrol. We conducted 1 Pedal Boat patrol at Marina.
Kayak Clean up. We conducted 1 kayak clean up at Lakeside.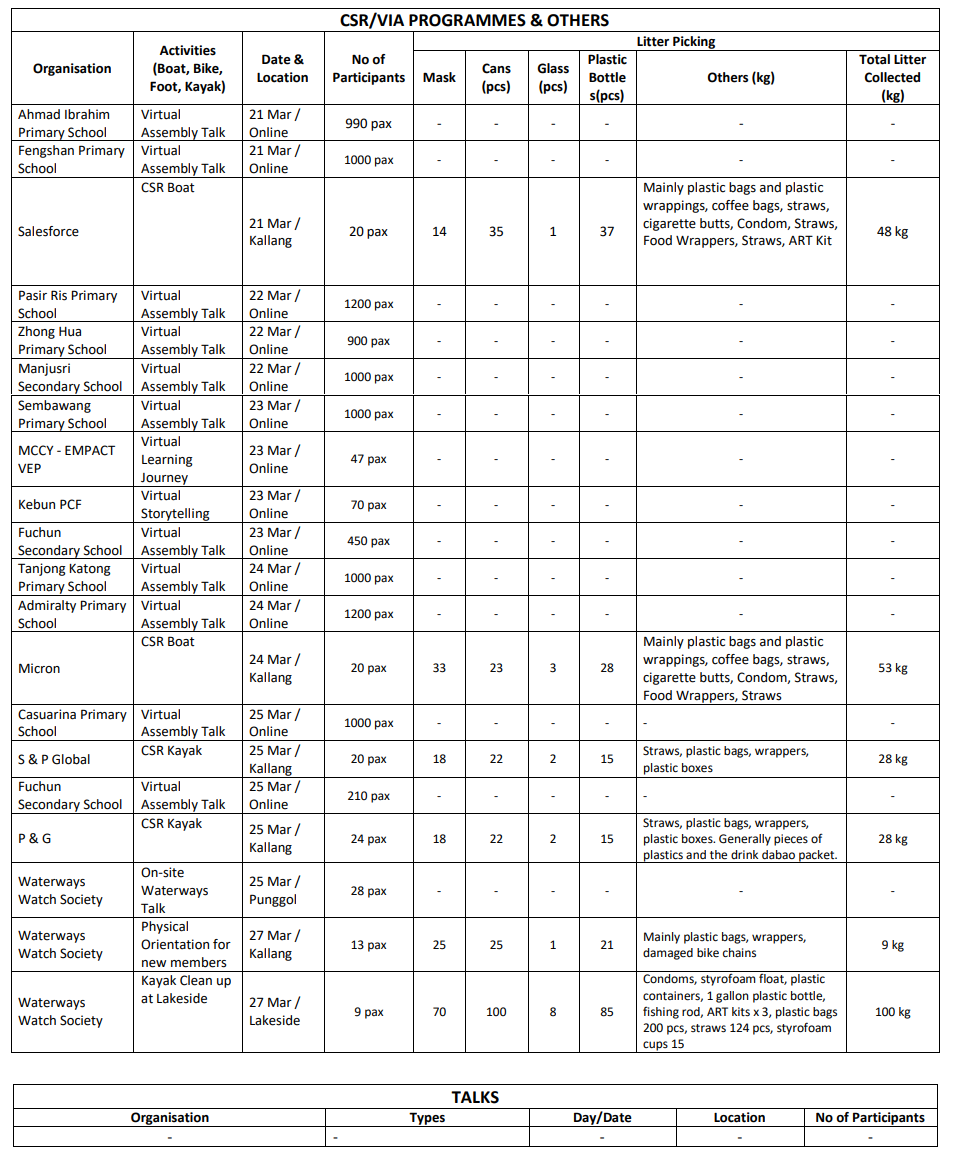 ACTIVITIES AND REPORT
1. Educational Programmes
2. Volunteer Patrols & Activities
     a. Marina
    b. Punggol
    c. Lakeside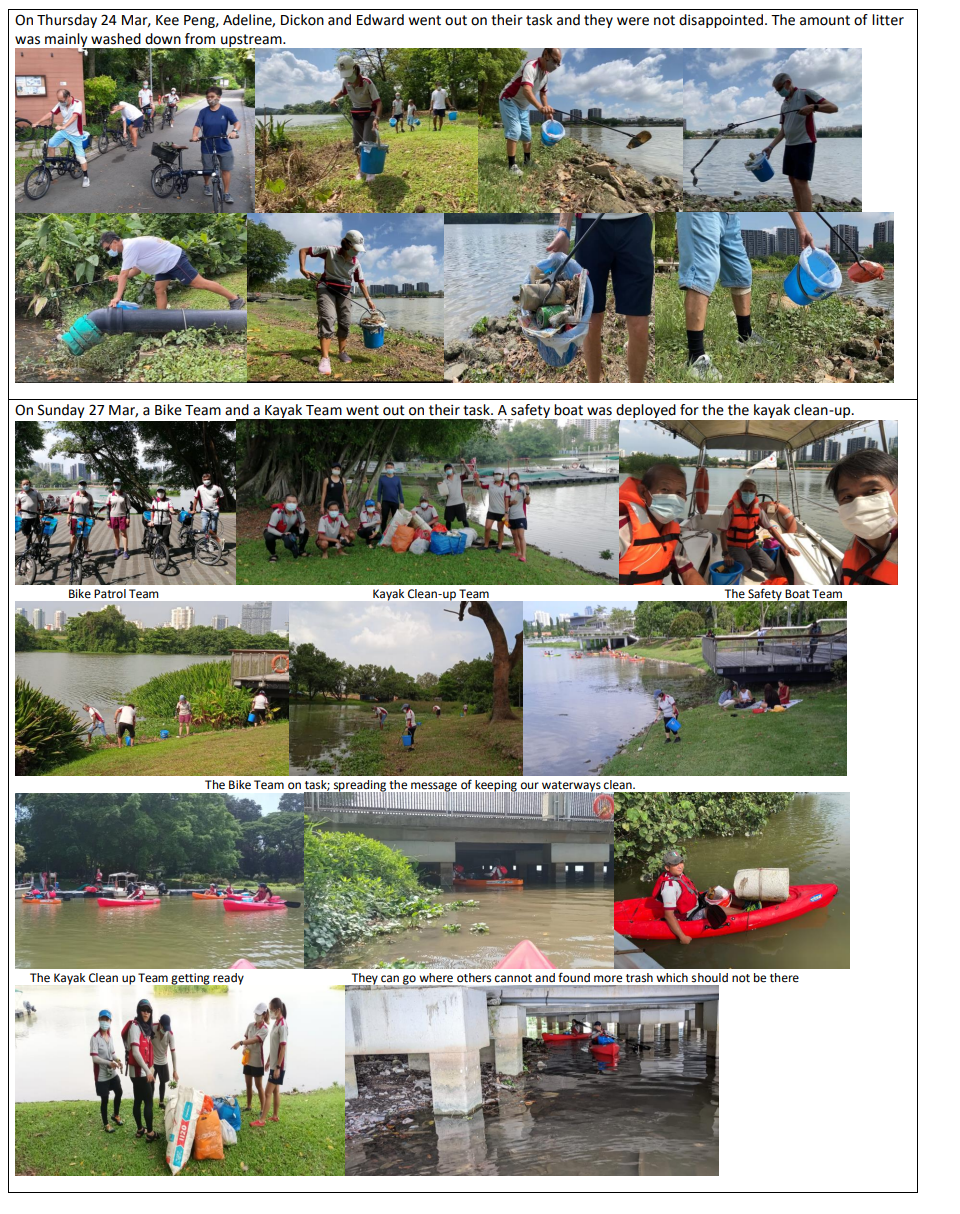 d. Pang Sua Pond
    e. Yishun Pond Patrol